Welcome from the Scientific Director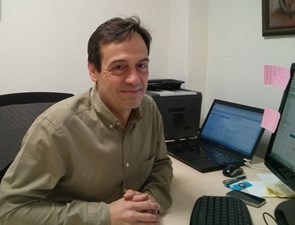 Many thanks for visiting the web page of the CIBER of Hepatic and Digestive Diseases (CIBEREHD).
This will give you general information on the organisation and operation of the centre, our scientific programmes, the research teams and researchers in this and its scientific and technical results.
Our intention is to use this page to provide information of interest to both the scientific community and society in general. This is how we are seeking to comply with the duty to inform which is an obligation of ours through both the public nature of the CIBEREHD and due to the commitment that we have taken on with society.
The main objectives of the CIBER for Liver and Digestive Diseases are as follows:
We hope that this page will be useful as an instrument for participation, facilitating access to the services carried out by the centre and to our work pool, promoting attendance at training activities and showing how donations can be made to projects and activities of the CIBEREHD.
Yours truly,
Dr Rafael Bañares
Scientific Director of the CIBEREHD.